Dan McCarty

High School




Class Of 1970

The Monster Slow as a Snail and Fast as a Gazelle
Remember when we were chomping at the bit to get out of high school. The days seemed to drag by at a snail's pace. Now, it flies by like one of those fighter jets Dana Longino used to fly.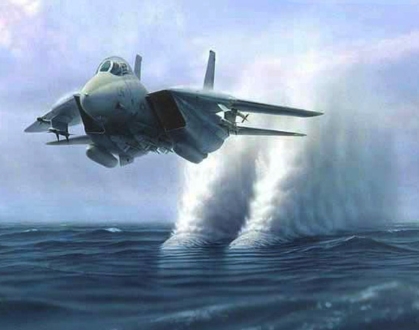 If we had only known . . . that the snail's pace was something we should have enjoyed and savored, for it was only a prelude to today's gazelle-type speed in which our days speed by.
It seems a cruel joke that when we are too young to enjoy it, time drags. Whereas today, digging in both heels, we can see only a blur of scenery flying by while wearing out a perfectly good pair of shoes.
I can think back to good ol' Corridor "C" when I asked that special young lady to go to the football game, and then to the win-or-lose Victory Dance. That was on a Wednesday that seemed like six months to Friday.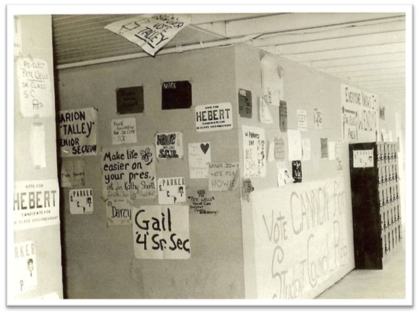 I will never forget Mitch Hilburn, of our favorite band, Tradition's Children singing that last song of the night, "Don't Let the Sun Catch You Crying." Even today, I can hear Gerry and the Pacemakers sing that song, and I still think Mitch did it much better.
It seems fitting that Gerry and the Pacemakers sang one of my favorite songs because more than one of us has a Pacemaker today (a little senior humor). And our grandkids don't think we can be funny, but they have not read my Rambling.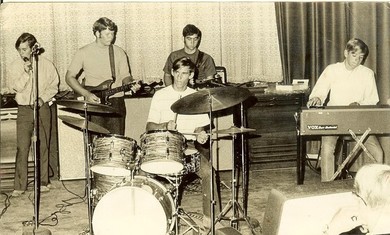 As I allow my thoughts to ramble back four or five decades, does anyone remember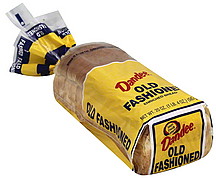 Tickle Tummy Hill? I don't know which I enjoyed the most—catching air off that hill or the smell of the Dandee Bread baking on the late shift.
Then, there was the homecoming float . . . you know the one. Yes, that year, when the president of our class and the sheriff's granddaughter were caught stealing wood from a construction site to help with our class' disappointing bank account. Who else was in that car? If you remember, go to the Coconut Telegraph-Forum to list all those juvenile delinquents.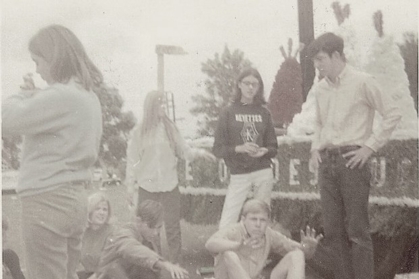 And who could have ever known this song would become the song universally played when one football or basketball winning team really wanted to rub it in to the losing side?
Those years were years of firsts—first kiss, first date, first solo drive, and many more firsts, don't you know? I believe that is why so many people have fond memories of their high school days—because of all those firsts.
Today, we still make firsts—first grandchild, first retirement, first Medicare Supplement, and the list goes on . . . first friend with a heart transplant (and you thought I would forget about you, Feibs). BTW, everyone should go to the Coconut Telegraph-Forum and congratulate David Feibelman on his one-year anniversary with his new heart. Those of you that saw him before will not believe the difference. Love you, brother, and I'm so proud of you.
I think one my fondest memories was being able to drive off campus for lunch. How did we get that many kids in one Rambler? I think I was preparing for these Ramblings when my first car was a Rambler. Another stab at senior humor—am I getting closer? My favorite lunch stop was Lums for a steamed-in-beer, ¼-pound hot dog or a basket of fried clams. I can taste them now.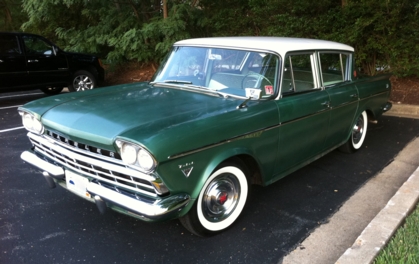 Then, there were the endless trips around Bill's Burger. It was so cool to make that loop two or three times and see who was there. Then, we would drive out on US1 and go who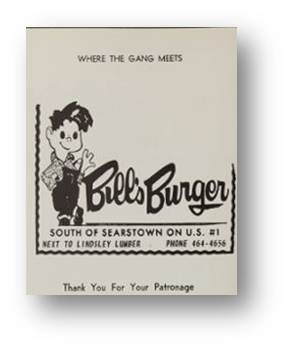 knows where, only to be back 30 minutes later for another two or three trips. By the end of high school, I think I made an easy 5,000 loops at good ol' Bill's Burger.
Who could forget the washboard sand roads on which we learned to drive? Who has not punched the gas just to fishtail on those sandy roads? Now, I know if I can fishtail a Rambler, you could fishtail anything you were driving.
I remember shortly after getting my real driver's license, I was cruising on the still sand 25th Street. I just swung through the little league ballpark. (I assume Pete Wells was playing; he always was.) As I came back on 25th Street, I punched the ol' Rambler and got a little fishtail. Once on 25th, I looked in my rearview mirror; there were blue lights flashing (another first for me). The cop pulled me over, and I was just glad it was not Cindy Stringfield's Dad. I think he would have shot me. Just kidding, Cindy, but he knew how to strike fear in a 16-year-old kid's heart when he came to pick up his little girl.
When I gave Ft. Pierce's finest my driver's license, he read Richard Parker Jr. and asked if my father was the pastor of Westside Baptist. I hung my head and answered yes. He looked at the 24th Street address and told me to follow him. To my horror, he took me home. Once there, he walked in my house with me and instructed me to get my parents. I walked into my parents' bedroom where they were both reading. I said, "Mom, there is a man who wants to talk to you in the front room." She put on her robe and walked to the living room with me. There stood the cop. He began to tell her about my fishtailing. In my humble opinion, he was not being accurate, so being me, I assumed he needed a little help with his story. In the middle of one of his wild tales, I inserted, "Mom, that is not what happened." That was all I got out of my mouth before she said, "You shut up."
Remember when our parents assumed the grownup was right, whether it was a teacher, a cop, or a nosey church member? In my opinion, we could use a bit more of that today. Teacher and cops alike are afraid of doing their job for fear of being sued, but that will have to be the subject of another Rambling.
Remember Mr. Diggs and how he could raise a 16-year-old boy off the ground one-handed with his paddle? They would put him under the jail today. But you know, come to think of it, no one I know was mentally crippled or permanently scarred for life from that paddle.
I guess every generation has something to be proud of, but few have grown up with the music we had as the musical tapestry for our lives.
"California Dreaming"
"San Francisco"—Scott McKenzie
"Windy"—how could we forget you? :-)

"Young Girl"
I have a number of firsts over the last five or six years—a number of renewed friendships and something I never counted on—an army of new, old friends. Yes, I have more friends from our class today that were not close friends in high school. I am unsure, but I think that those new friends mean as much, if not more, than the renewed friendships. Yes, I am a blessed man, and this class has done more for me than you will ever know.
Keepin' the Spirit Alive,

On a personal note: I want to thank all of you for your prayers. I have all but lost my voice completely. I you would like to communicate with me, I have given up the phone completely but you may reach by email Richard@ReunionPointe.com or by texting me at 321-223-9043. I am sure I will be healed. I stand on the word of God; 1 Pete 2:24 Who his own self bare our sins in his own body on the tree, that we, being dead to sins, should live unto righteousness: by whose stripes ye were healed